We started in 2008 and began by combining mediation and creative skills to address needs in the local community. 
Almost a decade later, the work has evolved, the team has grown, we've won awards and most importantly touched the lives of individuals providing opportunities for creativity, growth and change.
The deep:black team is Trupti, Petra and Kamal.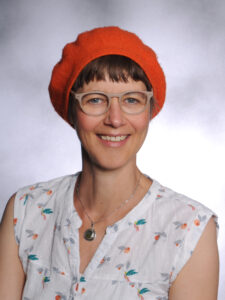 Welcome back to our Co-founder and former director Petra Hilgers:
Petra is a creative facilitator with a background in social pedagogy, group facilitation and mediation. She is also a poet and writer and interested in the stories we tell ourselves; she believes in the power we all have individually and collectively to change the script at any given moment.
Originally from Germany, Petra has worked in countries and communities all over the world including Bosnia, South Africa, Uganda, Darfur/Sudan, Afghanistan, London and West Yorkshire. She's currently having a home in both the UK and Germany and is working with her mum to write her mum's life story.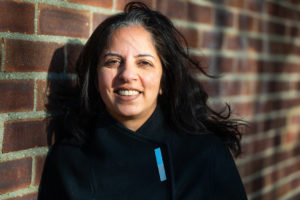 Trupti is a creative facilitator with a background in photography and film making. She is interested in participatory projects that enable people to explore photography as an art form, as a tool for self expression and as a way to document personal history.    
Born in Malawi, Trupti arrived in London in 1975 and trained in documentaries. Her work has been shown on the BBC and Channel Four including the BAFTA award winning series 'The Tower: A Tale of Two Cities' based on the regeneration of a London council estate.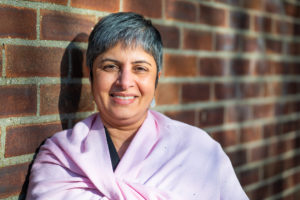 Kamal is a qualified teacher and tutor.  She is passionate about raising students' self-confidence and self-esteem, whilst instilling a love of learning enabling students to flourish.  She created an innovative programme for students whilst in charge of the well-being programme of study at an independent school in Essex.  She is interested in what makes children flourish and support them in making real connections to achieve this.  She has recently worked with deep:black in planning and delivering some of their experiential work in schools. Kamal has recently attained an MSc in Applied Positive Psychology and Coaching Psychology.
Our vision
is to shape a dynamic learning community that integrates creativity and conflict positively in people and stimulates social change.
Our mission 
is to provide a space where people can engage with conflict in a holistic way through creative learning and inspiring high quality work, and through connecting with each other in order to inspire participation and ownership.
Our Approach
The deep:black approach is about using and fusing the arts to create dialogue, develop a culture of communication and build connection across difference. We have expertise in how people learn and change: we use non-violent communication, mediation, coaching techniques, drama and role play, visual arts and leadership skills.